FBT Line Array Supports Stryper in Southwestern Concert
January 3, 2017 – Roswell, New Mexico – When a big-name act comes to town, they're going to want a big sound – so when heavy metal band, Stryper was scheduled to play at The Liberty in Roswell, New Mexico, recently, John Pennell, owner of Total Productions, turned to FBT to supply a complete front-of-house rig. Thanks to a Mitus 206 line array and four Mitus 218A subs, the band was backed by a powerful system, and blew the audience away.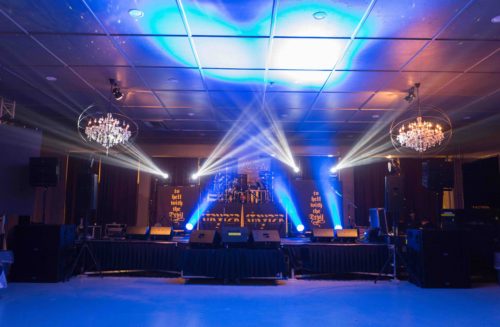 The Liberty is a popular venue with bands making their way from Texas to Albuquerque on their tours, but it's also a rental space for private events. With this in mind, Pennell has always had to be mindful of the need for a versatile system. From day to day, staging is resized or removed altogether to accommodate the varying events booked at the venue, which has a standing capacity of 500 people. They currently have their own Mitus 206 line array, but Pennell supplements with additional boxes, as needed. 
"When Josh Ragsdale, the owner of the Liberty, approached me for a line array," said Pennell, "I suggested FBT for a variety of reasons. You get a high quality sound for a mid-point price range that other brands just can't compete with. And the sound is so strong, so clear, that when incoming bands send their riders in before a show, the sound techs look at the house's equipment online and are impressed enough to say they're just fine with the rig. In addition to an Italian design that's actually manufactured IN Italy with premium components, in this case FBT's line array was perfect for a venue that changes its staging from day to day, because the light weight of the speakers means I can stack them in a variety of configurations, all by myself if I have to. And the superior quality and construction means I can maneuver them in and out of the venue and they'll hold up extremely well. They make really impressive equipment. If I'd gone with any other line array in their price point, the sound – and brand, in my opinion – would have been insufficient."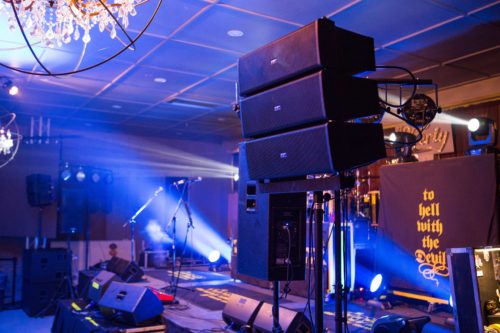 Total Productions was established 12 years ago, though Pennell has worked in sound and production for over 33 years. Having worked with big names like Garth Brooks and Shenandoah in the past, now he does it all, including installations, lighting and rigging, sound engineering and production management. The full service production company provides a variety of services for anything from large conferences and music festivals to dinner theater or big-name concerts, and they do it, Pennell says, with a commitment to customer service underlying it all.
The concert was a success, the band's sound technician was thrilled and the owner of The Liberty has plans to supplement their FBT line array as a result of the experience. Pennell was happy to add that the he's currently in negotiations with the venue to supply additional boxes for their house rig.
For more information, please contact:
LisaMarie DeSanto 845. 674. 2927 or [email protected]
#   #   #