Former frontman for Little Texas brings his 20-piece big band experience to Tennessee with M– USE 210LAV arrays, HiMaxx40a side fills, and Subline 218sa subs.
Tim Rushlow has sold 11 million records, won CMA and ACM awards, has three Grammy nominations and has been on eight world tours, so he's earned the right to be
discriminating when it comes to the equipment he uses. The former voice and frontman for the well-known country group Little Texas recently came off of an eight-week residency at the Nashville Palace in Nashville, Tennessee.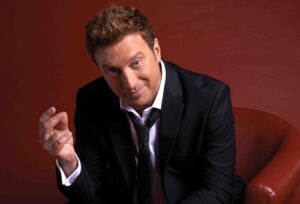 To support the many sound requirements of his new act, a 20-piece big band experience reminiscent of a Las Vegas Rat Pack concert, he decided to use FBT. Despite the challenges presented by the space, Rushlow's manager and show co-producer, Clif Doyal, said the brand was just what they needed to complement the big band's big sound.
Read the full story at  Pro Sound Web